Wahed Invest is the first robo-advisor app that offer Shariah-compliant investments, which suits all Malaysians.
Moreover, robo-advisor is the great platform for beginners to start investing in stocks.
Here's a step-by-step guide for you to open a Wahed Invest account:
1. Download Wahed app
To start, download and install the Wahed Invest app via
2. Get Started
Launch the app, tap on "Get Started", sign up for a new account.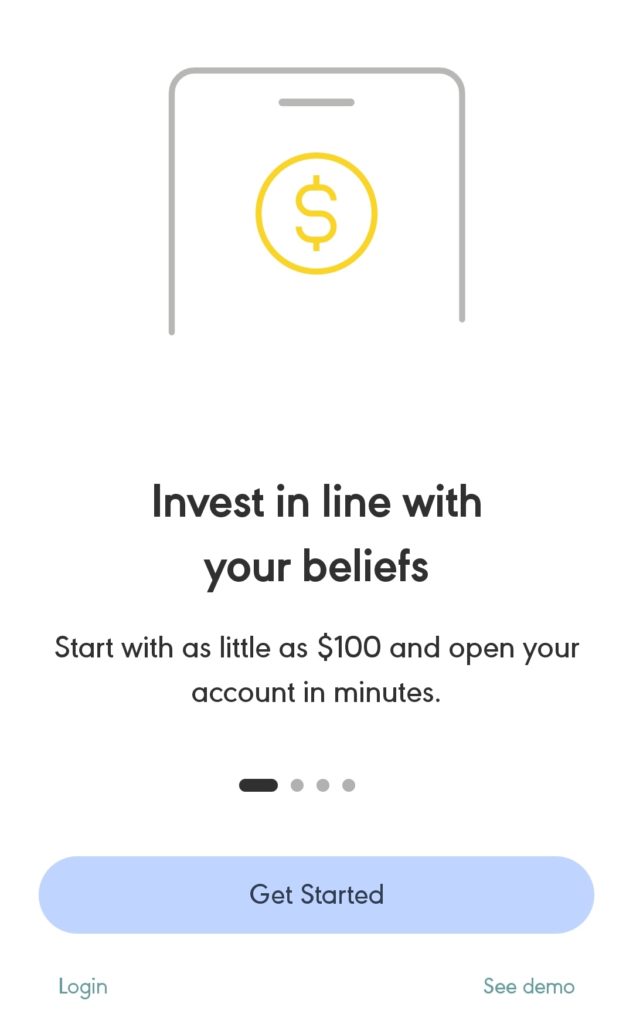 3. Email & Password
You will key in your email address and create a new password, then verify your email address with the codes sent by Wahed to your email address.
Please check the Spam inbox as well if you don't receive it for some time.
After verified, you may choose to enable notifications for market update from Wahed Invest if you want.
4. Referral Code
After your email is verified, you will be asked on where you live.
Then tick "I have a referral code" checkbox, and input "MARKEO1" to get free RM10 after you deposit RM100 into Wahed Invest.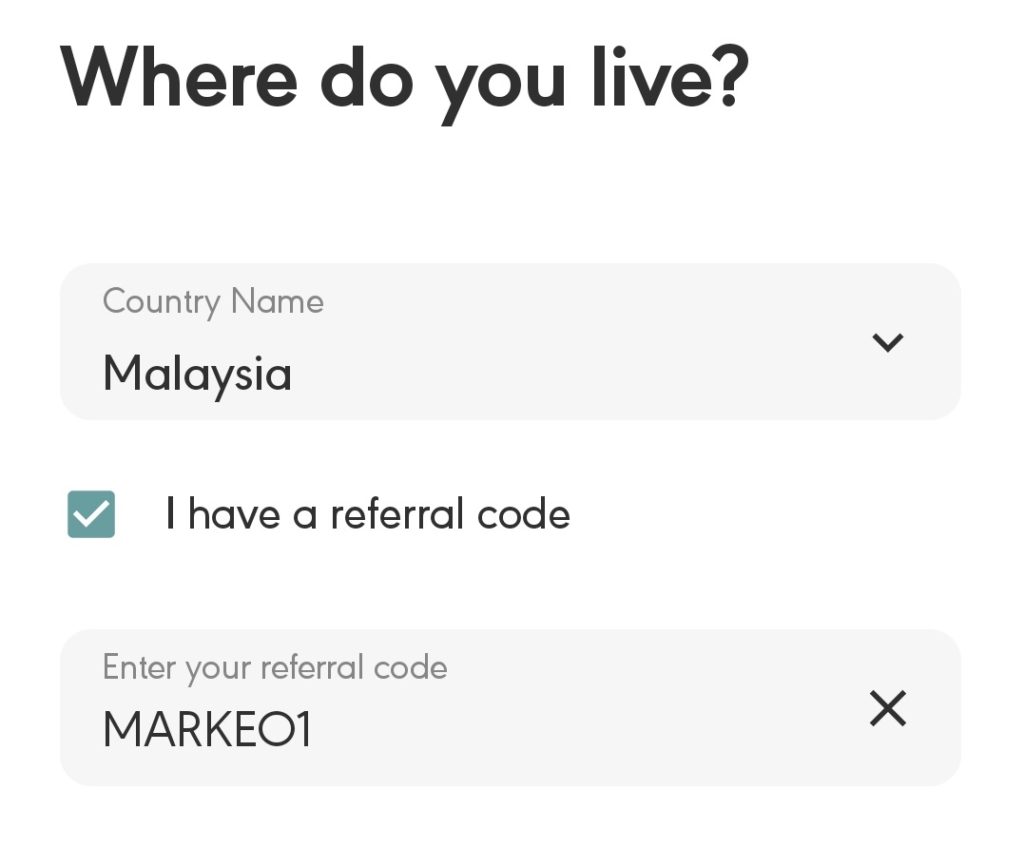 5. Account Type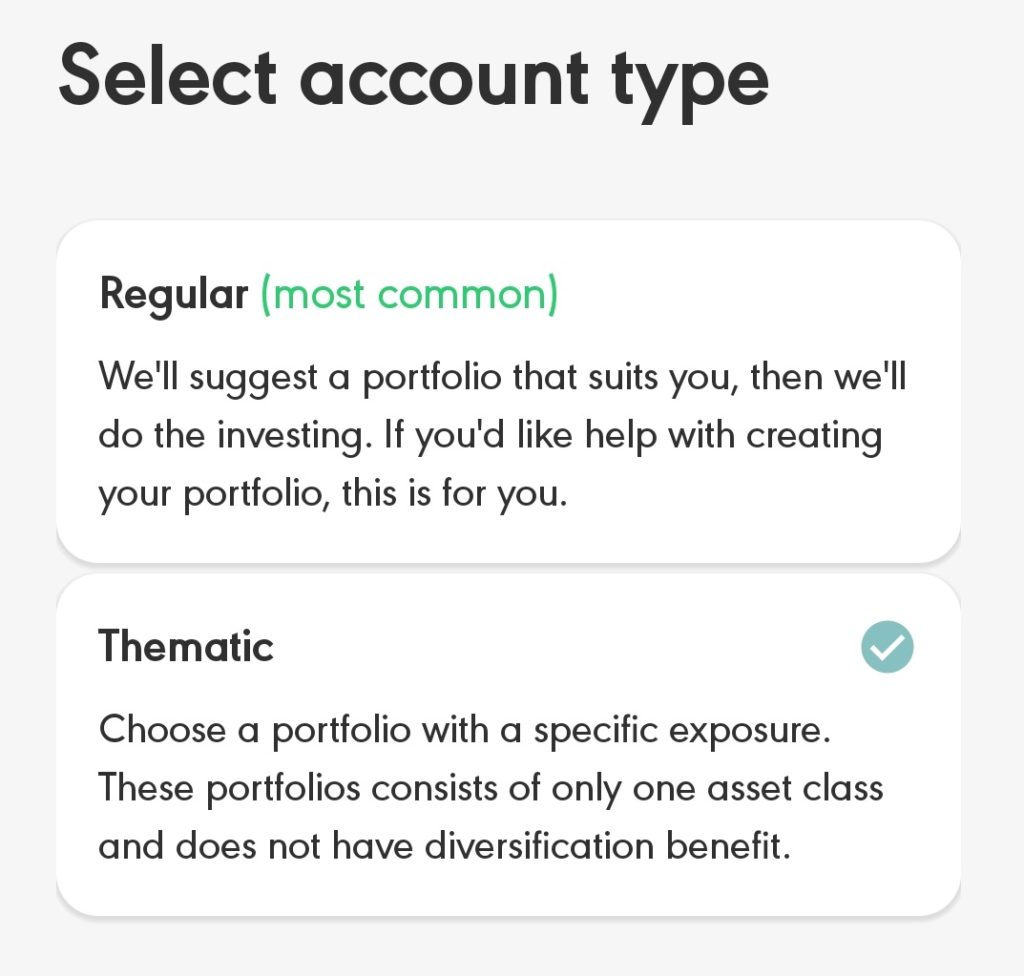 Choose "Regular" if you're
A new investor who just started
No idea which portfolio to select
Choose "Thematic" if you're
An experienced stock investor
Know which asset or portfolio you want to invest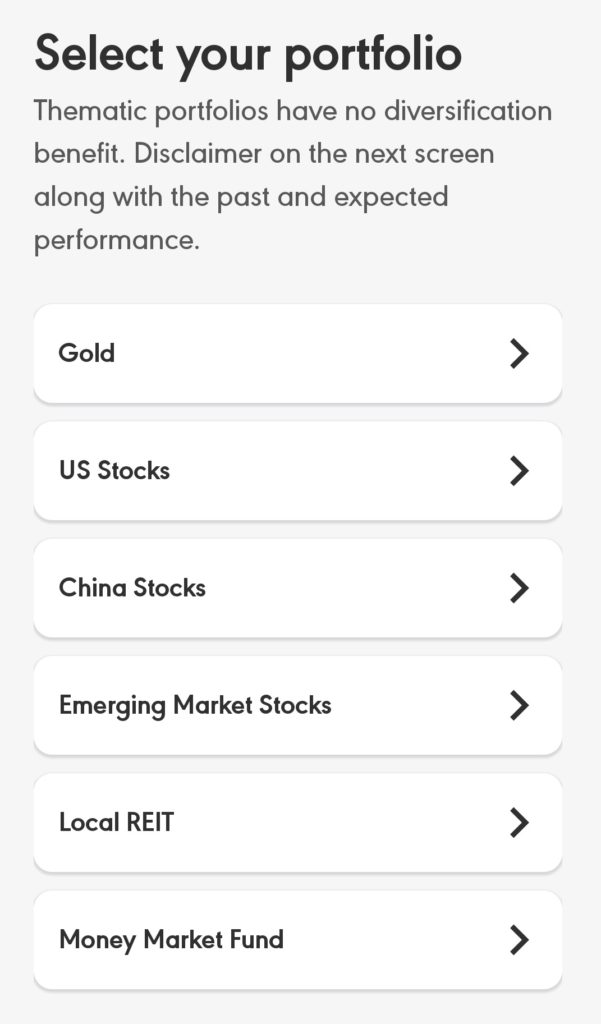 6. Portfolio Questionnaire
You will be asked a few questions on your investing knowledge and experience.
Don't worry about the suggested portfolio. You can still change your portfolio after the questionnaire.
7. Personalize
You can customize icon and name of your account. And this account will have the portfolio you chosen.
You may skip "set your target".
8. Information
Next you will be required to key in personal information such as name, birth date, address, phone number (needs verification)
For investment eligibility, as default, select "Yes" for Malaysian citizen and "No" for PR status (If you don't have it)
Continue to key in your gender, status, children, tax resident of non-Malaysia (no as default), occupation.
9. Read the Terms & Conditions
You will be shown with the fee incurred by Wahed Invest (RM2.50, or 0.39%-0.79%, whichever higher)
After read, tick "Agree T&C", then click next.
Review your details before tick "Accept T&C" again, then tap "Open My Account"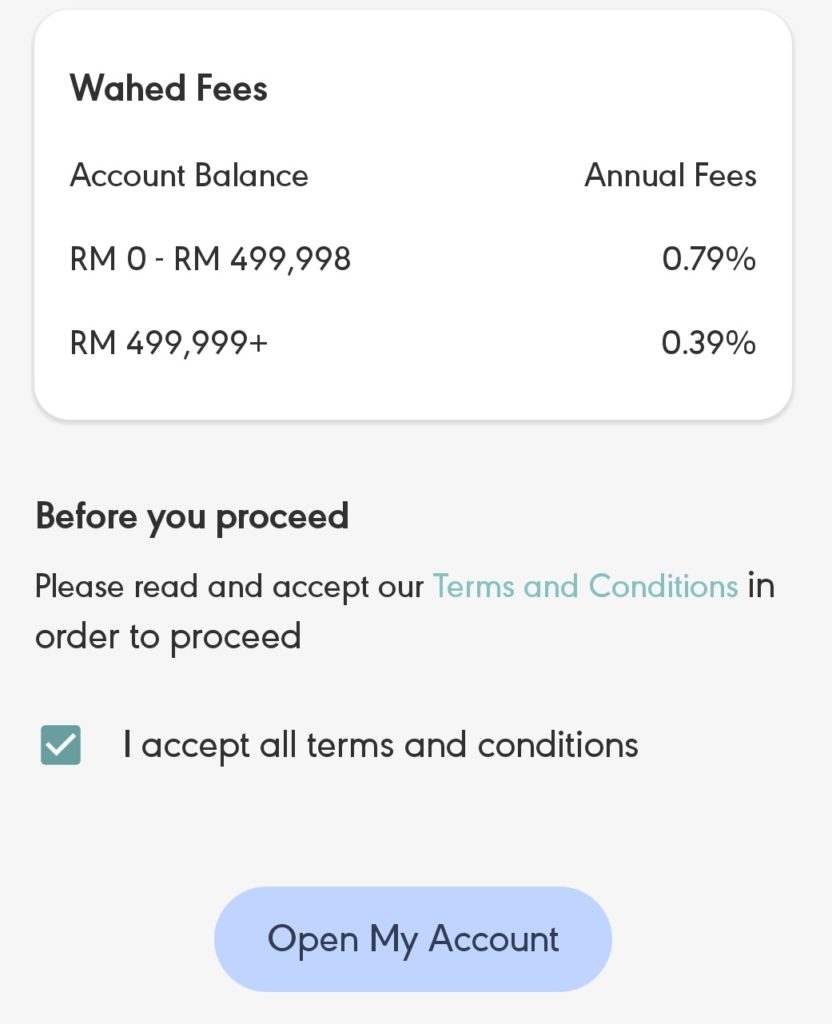 10. Identity Verification
Select your nationality & country of birth (Malaysia).
Choose "IC number" as identity document type and enter your IC number.
Then you need to scan your IC card and take a selfie photo for verification.
11. Account Approval
You will be asked to make a deposit, but you can skip it and do it after your account is approved.
Please be patient and wait for 1-3 days for them to verify your details.
Then you can start invest by deposit money into your account.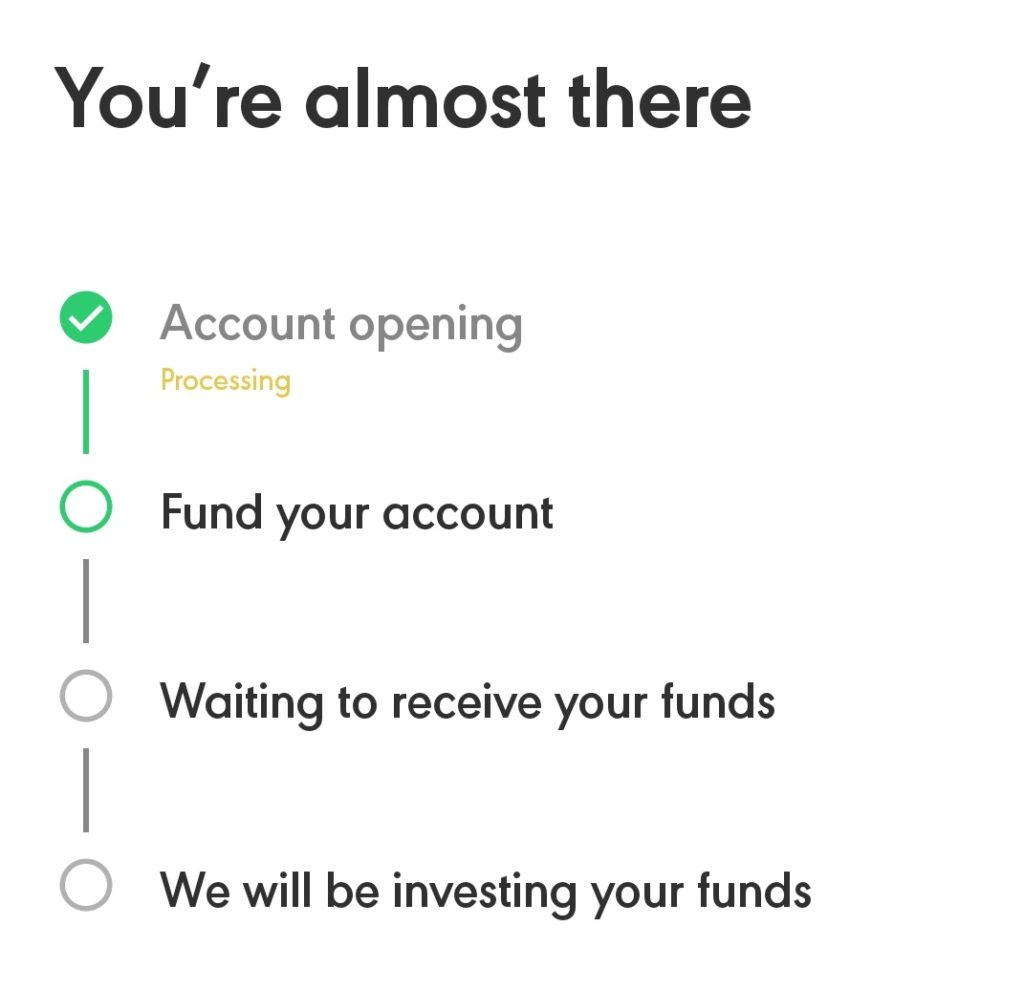 Frequently Asked Question
1) How do I deposit money into Wahed?
At Wahed home page
Select your portfolio, click "Add Funds"
Select One Time, enter deposit amount, click ">"
Select Payment Method, click "Proceed"
Click "OK, I'll Send The Transfer"
Make a bank transfer to Wahed account
2) How long does it take for my deposit to reach my portfolio?
Around 1-3 working days.
3) What should I do after deposit money into Wahed account?
Your money will be processed and invested automatically into the portfolio you chosen. Any manual trading is not needed.
Verdict
Wahed Invest is not just suitable for new investors, but also suits those who want to invest for the long-term and prefer to have simple yet intuitive UI for their investments.
I have been using Wahed Invest since 2020 and still using it now. You can check out an experiment I am currently doing between Wahed Invest and Rakuten Trade.