Read Time: 4 minutes
This Week's Money Tip: 5 Things You Can Do With EPF Before 55
When I entered the workforce as a fresh grad, I hate EPF.
Because to me, EPF makes me poorer.
Why are we forced to contribute part of our salary to EPF?
Why we cannot withdraw our money from EPF?
Can't we manage the money ourselves?
But after learning more about EPF, my view on EPF has changed 180 degrees.
Introduction on EPF
EPF, Employee Provident Fund (aka KWSP in Malay), is a government-managed retirement saving scheme that was established in 1951. It is aimed to provide financial support to employees when they reach retirement age.
EPF is here with Malaysians since 1951 and has been giving an average return of 6.03% in the last decade (from 2013 to 2022).
Here are the 2 common characteristics of EPF that most people know:
You can't withdraw any money from EPF until you are 55
EPF contribution is mandatory, there is no escape from it.
But EPF is more than that.
You can actually use EPF before age 55.
But before I jump into that, let us understand more about how EPF works:
EPF Contribution
As an employee, you will by default contribute 11% of your total salary to your EPF account.
While your employers will contribute
13% of your salary if it is below RM5,000 per month
12% of your salary if it is RM5,000 or above per month
Moreover, you can also voluntarily contribute more to your EPF account. There is a limit of up to RM100k per year. And this limit doesn't include the contribution from your employment.
This means you can contribute RM100k + 11% of your total salary to EPF in 1 year.
You can self-contribute by using the i-Akaun app or KWSP website, or go to any KWSP branch to deposit in person.
Account 1 & Account 2
Every time your money is deposited into EPF, it will be allocated to two separate accounts:
Account 1 – 70%
Account 2 – 30%
Account 1 is untouchable. It is meant to stay until you are retired.
Whereas Account 2 is a flexible account that you may use for other purposes.
So now you understand that you can use that 30% of your EPF, here are 5 things you can do with your EPF before you retire:
1) House Purchase & Loan Payment
You can use EPF Account 2 to pay for your house, whether it is:
First down payment
Build a new house
Monthly house loan payment
Reduce house loan
To do that, just log in to the KWSP website, go to Withdrawal page, and it will guide you step-by-step to do that.
2) Education for You & Your Children
Other than house-related expenses, you can also use your EPF Account 2 to pay for education. It can be either your education or your children's education.
Not only you can use the money for paying the education fee, but also for living expenses (Self Reimbursement).
Note that this can only be used for Diploma or higher education.

3) Medical Cost & Equipment
EPF Account 2 can also be used for paying medical treatment and equipment.
But it seems like we can only choose IJN (National Heart Institute) for the claim.
Even though the KWSP website mentioned fertility treatment can be used, it doesn't have that option yet.
4) i-Invest
If you are seeking a higher return from your EPF money, you may invest some of your money in other investment funds such as ASNB.
However, there is a formula to calculate how much you can invest via i-Invest:
(Balance in Account 1 – Basic Savings) x 30%
The formula is using Account 1, but you will be using the money from Account 2 for i-Invest.
Don't worry about calculating the total eligible amount. You can just log in to your i-Akaun app or website, go to i-Invest page, and it will show the total eligible money you can invest.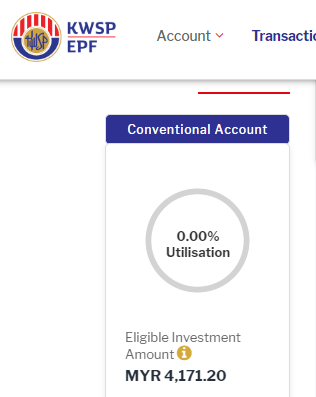 5) i-Lindung
This is a program offered by EPF to allow you to purchase life and critical illness insurance.
Like i-Invest, you can just log in to your i-Akaun app or website and go to the i-Lindung page.
You just have to click "Get a quote now", fill in your information and you will be given several packages to choose from. Note that it only offers term insurance, not lifetime one.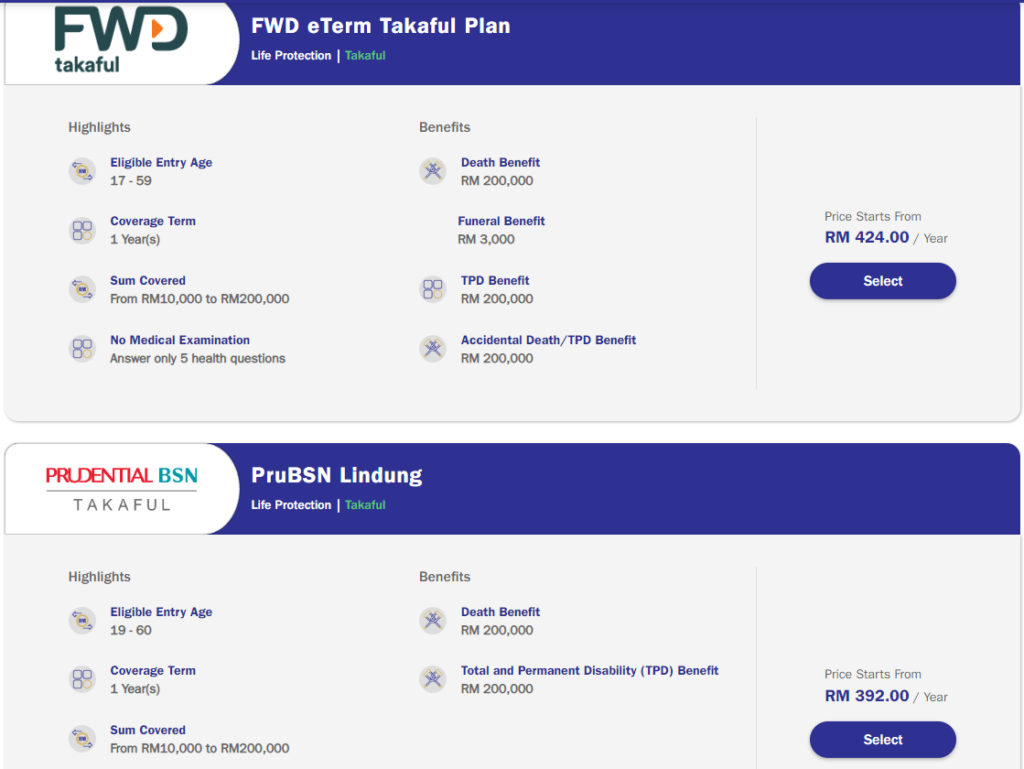 If you don't have any insurance right now, you may consider this affordable insurance.
Bonus: Exceeding RM1 million in EPF
Besides paying for expenses, you can withdraw money from Account 2 if your total EPF money exceeds RM1 million. And yes, this can be done even before age 55.
For me, this is a good move by EPF to encourage Malaysians to keep saving money in EPF and become EPF millionaires.
Verdict
Another thing I did not include above is Tabung Haji Deposit as this is only for Muslims. You can use your EPF Account 2 to top up your Tabung Haji if you want.
Every Malaysian has EPF, but not many understand it.
Although I would not recommend touching your retirement fund, sometimes life gets tough and we may desperately need more money.
At that moment, EPF will become a useful money tool for us to utilize. By knowing this, we would be able to financially navigate our life better.
I hope you learn something from this week's newsletter. Feel free to forward this newsletter to your friends as well!
Talk with you again next week.
Your Money Buddy,
Marcus
---
Whenever you're ready, there are 2 ways I can help you:
1) Book a 1:1 Call Session with me if you want to pick my brain, be it finance or any topic you would like to learn from me.
2) If you're not sure which platform to invest your money, here are 3 platforms that I personally use:
→ Rakuten Trade – The only brokerage account I'm currently using now to invest in US index funds and Malaysian stocks. Get RM30 worth of RT points if you register & unlock foreign trading with my referral link.
→ Wahed Invest – The robo-advisor I use to invest in Shariah-compliant US Stocks, mainly HLAL ETF. Get free RM10 if you register a new account with my referral code "markeo1"
→ Versa – My favorite place to save my emergency fund which offers 4% return (until June 2023). Get free RM10 if you register a new account with my referral code "AL9JZJ9H"