Read Time: 3 minutes
Property is an investment that most of our parents approve of.
However, investing in property is not as easy as we thought.
Based on my research, here are the challenges for property investment:
Research for location with demand
Apply for a property loan
Plan for the renovation
Find and manage tenants
Upkeep the property (Maintenance)
What if I tell you, there is an alternative for property investment without the challenges mentioned above?
Introducing REIT: Real Estate Investment Trust.
In my previous newsletter, REIT is mentioned as one of the 7 DIY Investment Options that I think are suitable for most Malaysians.
In this week's newsletter, let us talk more about REIT and compare it with property investing.
What is REIT
Image Source: MoneyMorning
A REIT is similar to a unit trust but traded like a stock. You can think of it as a unit trust company that invests in properties.
Like stocks, investors can profit from capital growth and dividends (income distribution) from REITs. But compared with stocks, REITs have more predictable and higher dividends (around 4~7%) but less capital growth.
By investing in REITs, we indirectly invest in properties covered by the REIT. But what are the differences between REIT and property investment?
Here's a simple comparison table between both of them:

Pros of REITs
The main advantage of REIT is its low entry barrier. You can invest in REIT as low as RM100 (if 1 unit of REIT costs less than RM1), while finding a property that costs below RM100k is like catching a super rare Pokemon.
In other words, money borrowing is not needed to start investing in REITs.
Moreover, REITs don't require much effort as property investment as we don't have to look for tenants, renovate and maintain our properties.
Cons of REITs
Though, I should also highlight some of the cons REITs have. Firstly, REITs are only for investment purposes. Unlike traditional property investment, we cannot repurpose REIT into residential property.
Besides that, some property investors see leverage as an advantage. Leverage means using borrowed money to increase the potential return on an investment. REITs do not have such high leverage compared to property investment.
Nevertheless, I still find REITs attractive due to their affordability and convenience.
Examples of Malaysian REITs
Wondering what REITs we can invest in Malaysia?
Let me share with you some of the REITs that you may know.
There are a total of 19 REITs in Malaysia (as of June 2023), but here are 5 of them:
1) IGBREIT
Image Source: Bernama
IGBREIT mainly invested in Mid Valley Megamall and The Gardens Mall.
2) KLCC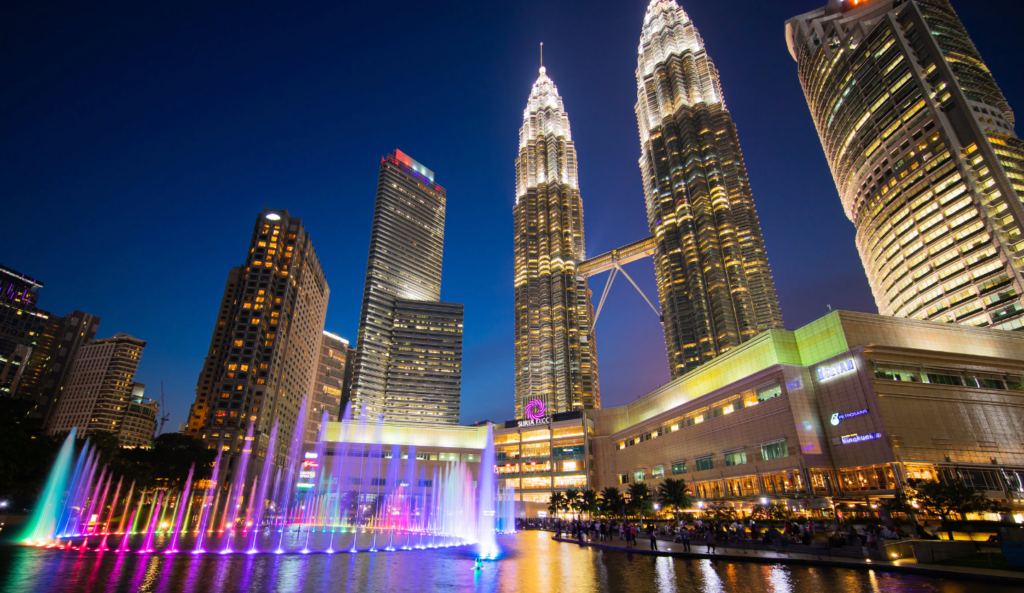 Image Source: Expedia
Which Malaysian doesn't know what KLCC is? Here's the ​KLCC REIT Property Portfolio​ if you're interested.
3) PAVREIT
Image Source: i3Investor
Pavilion Mall is part of PAVREIT. There are other Pavilion buildings under this REIT. Can check out their REIT portfolio.
4) SUNREIT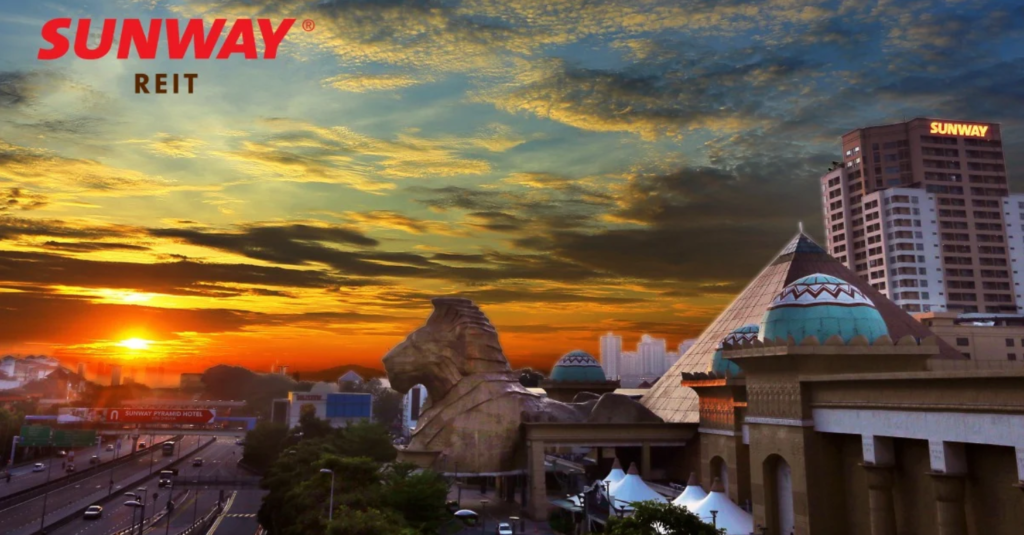 Image Source: NST
SUNREIT is a REIT that manages Sunway properties such as Sunway Pyramid and their hotels.
5) KIPREIT
Image Source: KIPREIT
For those who live in southern states like Melaka and Johor, you will be familiar with KIP Malls. They're part of ​KIPREIT portfolio​, and more.
How to Invest in REIT
The best way to invest in REIT is by using a brokerage account. If you don't have a brokerage account yet, you may check out Rakuten Trade which I am currently using.
How to Register a Rakuten Trade Account
When you have a brokerage account:
Open your brokerage app
Search the REIT stock symbol (like the 5 examples above)
Buy the REIT shares
Yup. It is that simple.
No idea how to pick a good REIT?
Here are 5 criteria I use to pick good REIT.
Verdict
Ever since I learned about REITs, it quickly became my favorite investment to diversify into real estate.
Many don't find it attractive due to its low volatility in share price. But this is what makes REIT more predictable and stable in returns.
I don't mean property investing is bad. Today I still support my friends who are serious in property investment.
But if you ask me which one is better, I find REIT suits me more as it is less risky.
That's all for this week, my friend!
Talk with you again next week.
Your Money Buddy,
Marcus
---
Whenever you're ready, there are 2 ways I can help you:
1) Book a 1-to-1 Call Session with me to pick my brain, whether it is on investing, money management or any topic you would like to learn from me.
2) If you're not sure which platform to invest your money, here are 3 platforms that I personally use:
→ Rakuten Trade – Where I invest in US index fund ETFs. Get RM30 worth of RT points if you register & unlock foreign trading with my referral link.
→ Wahed Invest – Where I invest in Shariah-compliant US ETF. Get free RM10 if you register a new account with my referral code "markeo1"
→ Versa – Where I invest my emergency fund with 4% return (until Aug 2023). Get free RM10 if you register a new account with my referral code "AL9JZJ9H"