Read Time: 4 minutes
If you are still not aware, ASNB just increased ASM's fund size by RM5 billion units.
Moreover, the individual investment limit for ASB and ASB 2 also increased from RM200k to RM300k.
I shared my purchase of ASM units on Twitter this Monday.
From the tweet, many people have questions regarding ASNB, ASM, and ASB. All the "A" jargon.
So let's talk more about it today.
What are PNB and ASNB?
You may have read the announcement made by PNB on the increased fund size of ASM. So what is the relationship between PNB and ASNB?
Permodalan Nasional Berhad (PNB) is one of the largest fund management companies established in 1978 under the Government's New Economic Policy.
Amanah Saham Nasional Berhad (ASNB) is the unit trust company under PNB that currently provides and manages 17 unit trust funds (6 fixed price funds, 11 variable price funds).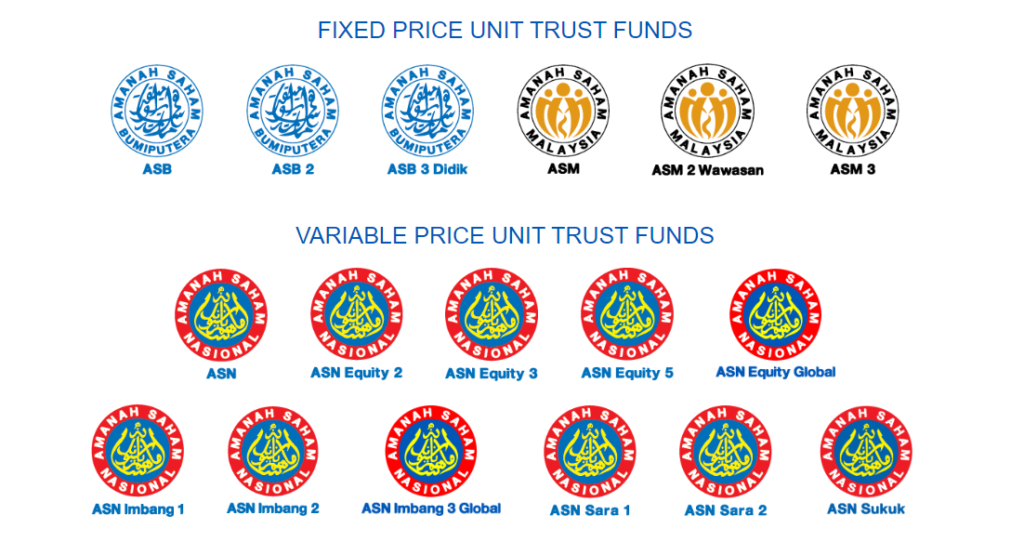 Fixed Price vs Variable Price
There are two types of funds that ASNB provides: Fixed Price and Variable Price
For every fund, there will be units with a price. By investing in that fund, we basically buy those units at their price.
Fixed price means the unit will always be fixed in price, i.e. RM1.
Variable price means the unit will fluctuate in price. It is similar to a unit trust or mutual fund which banks provide.
Here's a comparison table between these 2 types of funds:
I will only focus on ASNB Fixed Price funds, which are ASB and ASM.
Amanah Saham Bumiputera (ASB)
As its name implies, this fund is only available to Bumiputera. Each individual can buy up to RM300k units (previously RM200k) for each ASB fund, except ASB 3.
There are 3 ASB funds: ASB, ASB 2, and ASB 3 Didik.
ASB 3 will be subject to the availability of units. If no unit is available, you can't invest any money in ASB 3.
If you're a Bumiputera, you can invest up to RM600k in both ASB and ASB 2, then some extra in ASB 3 if you're able to grab some units.
Which ASB Fund Should I Invest in First?
Check out the dividend table below and you'll know the answer:
Note: The year is based on distribution date, not financial date.
Amanah Saham Malaysia (ASM)
ASM funds are available to all Malaysians, the only fixed-price ASNB fund(s) that non-bumi can buy. Unfortunately, all these funds are based on the availability of fund units.
It means we cannot invest in them if there is no available unit.
In the old days, aunties and uncles needed to queue at the bank to ask if there were any ASM units available to buy.
After 1st May 2023, we should be able to buy some ASM units since its fund size has increased by RM5 billion units. There's also a maximum that one can buy ASM, which is RM100k, valid until 31st July 2023.
Which ASM Fund Has Better Return?
Here's the dividend table for all ASM funds:
Dividend Return & Distribution
Refer to the two tables above, the dividend returns for ASNB Fixed Price Funds are not fixed. Based on the historical dividends, these funds will provide around 4% to 6% return annually. (Similar to EPF)
The date we receive the dividend will be different for each fund. The below graph shows when we will receive our dividend for each fund every year:
How to Invest in ASB/ASM
There are 3 ways you can buy them:
Online via the MyASNB app
Online via Certain Bank apps
Offline via MyASNB branch
The first method is the easiest one with zero fees. So I will show you how to do the first one.
Step-by-step Guide to Invest (First-time Users)
Download and install the MyASNB app.
Sign up with your IC.
Complete photo taking of your IC and video selfies.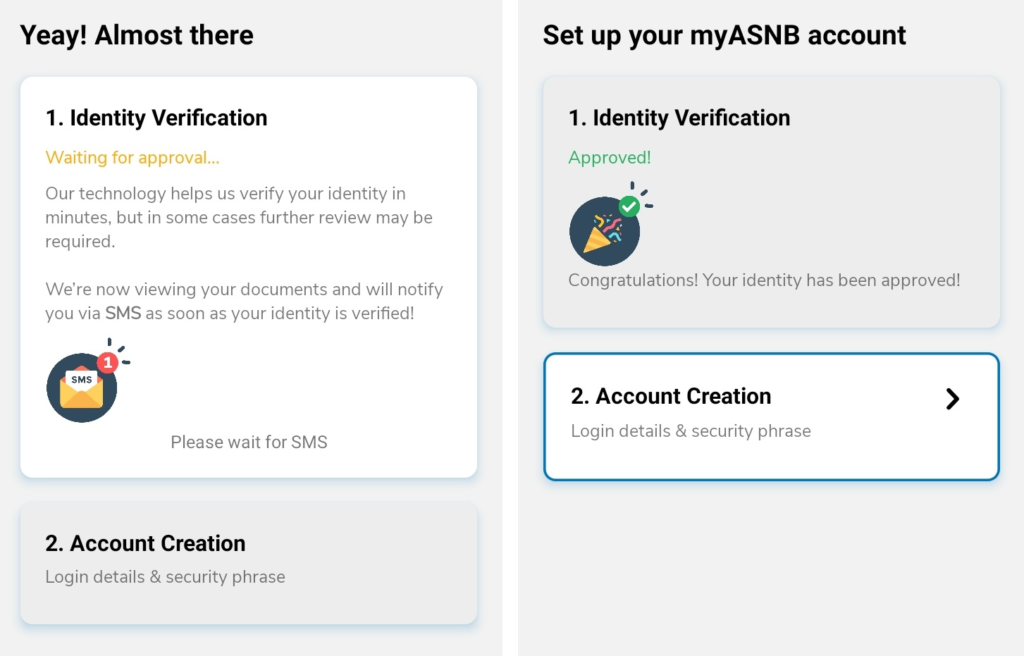 You will receive an SMS when verification is done within 5 minutes.
Go to the MyASNB app and sign up again, and proceed with Account Creation.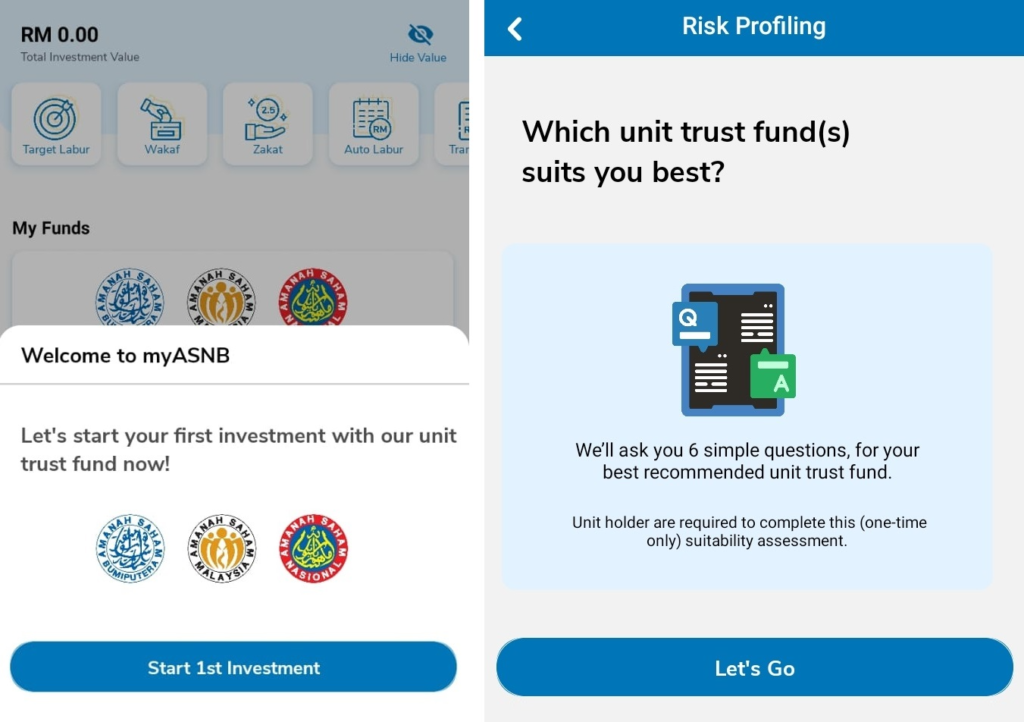 Log in to the MyASNB app and tap "Start 1st Investment".
Answer 6 questions, and you will be suggested with several funds.
At the top, tap "<" to switch to "Fixed Price" and select ASB/ASM.
Proceed with FPX and buy units via your bank account.
After purchase, check if your app is updated with the fund.
How to Cash Out ASB/ASM
Note that you can only cash out funds during working hours.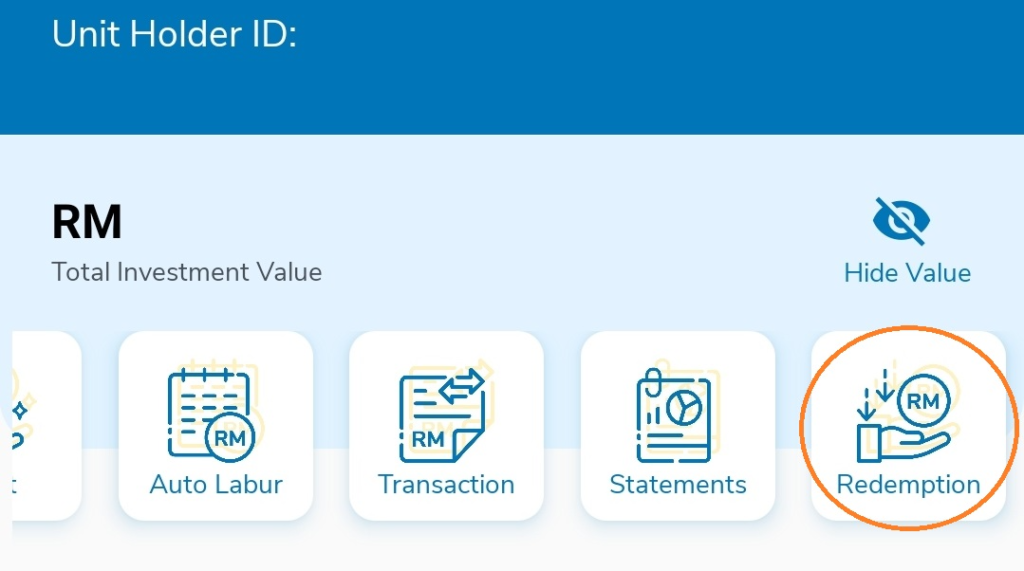 On the MyASNB app home page, scroll the menu to the left and tap on Redemption (Jualan Balik).
Select your fund, key in how many units you want to sell, and press "Submit".
Choose your verification method (via MyASNB app or SMS TAC)
Verdict
For Malaysians, there is no simpler investment than ASNB Fixed-price funds. So it's a no-brainer for us to buy these investments.
In fact, some even encourage any Bumiputera to max out ASB investment before investing in any other investments. I agree that this works for many, but it is up to you to decide.
For non-bumi, you will never regret buying some ASM units as this investment used to be very limited. Since it is a fixed-price fund, it is a lot safer than other investments that you may lose money with it.
Talk with you again next week.
Your Money Buddy,
Marcus
---
Whenever you're ready, there are 2 ways I can help you:
1) Book a 1:1 Call Session with me if you want to pick my brain, be it finance or any topic you would like to learn from me.
2) If you're not sure which platform to invest your money, here are 3 platforms that I personally use:
→ Rakuten Trade – The only brokerage account I'm currently using now to invest in US index funds and Malaysian stocks. Get RM30 worth of RT points if you register & unlock foreign trading with my referral link.
→ Wahed Invest – The robo-advisor I use to invest in Shariah-compliant US Stocks, mainly HLAL ETF. Get free RM10 if you register a new account with my referral code "markeo1"