How to invest my money? Which investments should I invest?
These are the frequently asked questions we get as personal finance bloggers. Last week I read an article titled "How I Invest My Own Money" from Aaron, the author behind mr-stingy. It is an insightful article.
Moreover, other bloggers probably think the same as me (about the article) and started to write similar articles. When we have our investment portfolio as a whole, it allows us to reflect on our investments and make further optimizations.
So I decided to write one for myself too. Because why not?
A Little Introduction of Myself
We all come from different backgrounds and situated in different circumstances. So it is better if you understand a little about me before viewing my investment portfolio.
I am 30 years old this year and just married to a lovely wife last year. Currently, both of us are working full time as software engineers in Singapore, the typical 8 to 5 job on weekdays (around 45 hours per week).
As a Malaysian, working in Singapore really helps me in saving money. For my blog, I just started writing in 2020, so there isn't any income from it, yet.
With a Degree certificate of first-class honor, I am humbled to be exempted from student loans (PTPTN). Since I am working in Singapore, a car is not needed for now. The only debt I have is my RM300k house loan, which I just started paying last September.
We paid a huge sum of wedding expenses last year and house renovation recently this year. So we are currently working on building back our emergency funds (used up due to over-budget renovation cost).
We are quite blessed with stable incomes during the pandemic. Despite that, we are conservative in our spending and enjoy saving money from our frugal lifestyle.
Okay, now I am done with my introduction. Here is a doughnut chart showing all my investments.
A Quick FAQ About My Investments
This is the list of all my investments, sorted by highest risk to lowest risk:
Stocks (High)
REIT (Medium)
StashAway – Risk Index 14% (Medium)
EPF (Low)
Fixed Deposit (Low)
What the Heck is Warchest?
War chest:
A reserve of funds used for fighting a war.

Definitions from Oxford Languages
I don't know who started to use this term for reserved cash, but it sounds cool haha! Actually my warchest refers to the cash in my CDS account, ready to get invested in stocks when my buy orders are matched.
Why Are You Holding So Much Cash?
Do you have any friends or families who lost their jobs? What do you think about the economy this year, or next year?
I do have friends who lost their jobs. I have seen frightening news on how Malaysians struggle in business. Many businesses closed shop this year.
There are a lot of uncertainties now. So that's one reason.
Another reason is these amount of cash was actually the result of my panic sell on my stocks in March. (It still pain me every time I mentioned it)
Why Do You Invest in Fixed Deposit?
Okay, I know this is embarrassing. But I don't intend to invest in the Fixed Deposit.
In fact, I plan to invest this money in bonds. But I do not know much about bonds, so I am still figuring out the best way to invest in one.
Recently I just found that we can invest in several bond ETFs through Stashaway with a risk index of 6.5%. So I might consider that.
Is Emergency Fund Included in The Portfolio?
No. And you shouldn't too.
It is wise to separate emergency fund (and other savings) from our investments. Like what many investors said, we should always invest the money we don't need.
An emergency fund acts as a cash cushion for our investments. Because you know, emergencies happen. Whether it is car broke down or your cat has new babies (okay maybe that's not emergency), there are always unexpected expenses in life. When that happens, you don't need to liquidate your investments when you have an emergency fund.
Not Investing in Gold?
I used to invest in HelloGold app, but I already liquidate all my gold into cash.
I do think that HelloGold is a great app for gold investment with user-friendly features and intuitive interface. But due to its high admin fee, I decided to remove it from my investment portfolio. Though I can't blame them as gold transactions are usually costly.
I know many will say that gold is a good asset as a hedge against market volatility and wealth preservation. In fact, 2020 is a good year for gold, so everyone is earning money from it. However, in the long term, it is not a good asset to preserve my money.
Do You Plan to Invest In Cryptocurrency?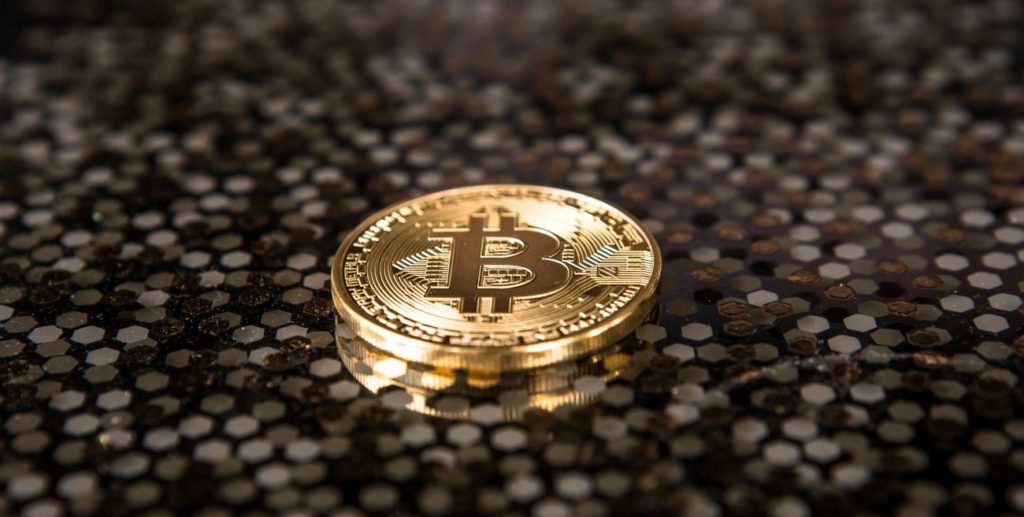 Yes! I'm inspired by mr-stingy's article "Why I Believe in Bitcoin".
I did register for a Luno account, but my registration stuck for a few weeks. I have submitted my documents again for verification. Can't wait to tap into cryptocurrency!
My Ideal Investment Portfolio
Personally, I use the Rule of 110 for my investment portfolio. It uses our age to measure how much we should invest in stocks vs bonds.
For instance, I should have 80% of my investments in stocks (high-risk investments) and 20% in bonds (low-risk investments) when I am 30. The concept of this rule is the younger we are, the more risks we can take in investing. Vice versa, we should have more low-risks investments as we get older.
I don't know about you, but I like to have some rules in my investments and life. It makes things more organized and easier to follow with a structure. Other than the rule of 110, there is another concept called Barbell investing, which is used by mr-stingy.
With the rule of 110, I have created another doughnut chart of my ideal portfolio for age 30.
Ideally, 80% of my investments will be in stocks (including Warchest), REIT, StashAway (International Exposure) and crypto. The rest of the 20% will go to EPF and Bonds.
Comparing this ideal portfolio with my current one, these will be my action items:
Allocate some of my warchest into StashAway.
Buy more stocks (when they are undervalued) and REITs.
Buy some cryptocurrency.
Transfer my FD into bond ETF (Stashaway Risk Index 6%)
So this is how I optimize my investments. Of course, things will always change in the future, and that's okay. Maybe one day I decide to all-in on crypto, who knows?
p/s: Nope. I won't invest in Fixed Deposit anymore. It is good for savings, but not good for investing.
Conclusion
Investing is always personal. Not only it depends on one's risk appetite and preferences, but also varies depends on ages, genders or life stages (such as married with kids).
I might favor individual stocks, but some of you might prefer properties or REITs, or one of the cryptocurrency enthusiasts.
Furthermore, I still consider myself a newbie in investing. So you should take my portfolio with a pinch of salt while planning your own asset allocation.
To get more ideas on building a portfolio, you can read the references of other bloggers on their investment portfolio.
Blog Update & Social Media
If you like this article, then you may like my other articles as well. If that so, feel free to subscribe to my newsletter so you can get the latest update from me when I posted a new article. 🙂
[mc4wp_form id="236″]
Also, you can also get my new blog post updates by following my social media below. Don't be shy and feel free to interact with me as well. See you there!