Before I learn about REITs or stock investing, I only familiar with property investing. However, I find it tough to invest in a property. There are so many upfront works before I can enjoy the passive income from it. I feel a lot of stress out of it. Well, maybe it is just me. Probably I will learn more about property investing in the future.
Fast forward to the day when I just started in stock investing, I discovered an investment called Real Estate Investment Trust (REIT). We usually pronounce it as "Reet". As self-explanatory as it is, this is another type of property investing, but in a different form of investment compared to the typical property investing.
What is REIT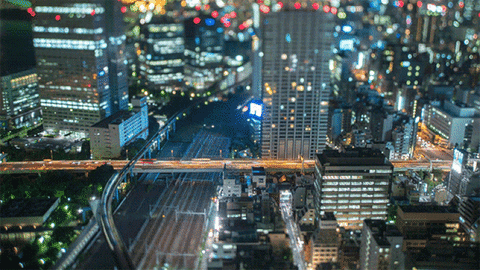 As its name states, REIT is a company that invests in huge real estates such as shopping malls, office buildings, hospitals, or industrial buildings. The income sources from REIT are usually rental incomes, parking fees and/or property related incomes.
Unlike properties, REIT is open to investors in a form of stock. Technically, it is not a stock, but a type of trust that similar to unit trust. Yet it can be traded in the stock market just like a normal stock. So by investing in REITs, we are investing in both realms of investments – stocks and properties.
Besides that, we can also think of REIT as a mutual fund that only targets real estate. There is a professional management team behind the REIT that manages your invested money by investing in real estate and generate rental incomes for all of us.
In return, they will earn management fees from the profits and distribute the rest to shareholders. As an investor of REIT, our money is invested in real estate without having the trouble to manage the tenancy of our properties.
Types of REITs
As real estate is not only applied to residential properties, so as for REIT. These are a few types of REIT that you should know:
Retail REIT – Usually target shopping complex or malls.
Office REIT – Office buildings in urban areas are quite a good investment.
Hospitality REIT – Other than earning from hotels or motels, this type of REIT sometimes earns revenue from retails outlets or restaurants in the hotel as well.
Healthcare REIT – The healthcare properties include hospitals, senior housing, wellness center, clinics, or pharmacies.
Industrial REIT – Also known as logistics, this REIT invests in factories, distribution centers, and warehouses.
There are actually more than 5 asset types for REIT, but I just mentioned these 5 as most Malaysian REITs belong to these types.
While above are the REITs that target a specific type of properties, some REITs have diversified properties portfolio with a combination of two or more types. Investing in these diversified REIT means you are automatically diversifying your fund as well.
For more information about REIT, you can read up this great article about REIT basics.
Malaysian REITs
As of July 2020, there are a total of 18 public listed REITs in Bursa Malaysia. Here is a table with all the REIT and their asset types:
If we want to summarize all of the Malaysian REITs, there are:
12 REITs with Office Properties
11 REITs with Retail Properties
6 REITs with Industrial Properties
5 REITs with Hospitality Properties
2 REITs with Healthcare Properties
Furthermore, 11 Malaysian REITs have diversified asset types while 7 Malaysian REITs have single asset type. If you are interested in their data, you can check out the real time data of Malaysia REITs by Fifth Person.
Why Invest in REITs
If we want to make a comparison, we can either compare REIT with other stocks, or REIT with property investment. As there are already many articles (including the one from Bursa Malaysia) talks about REIT vs properties, so I will compare REIT with individual stocks instead.
REIT Gives Decent Distribution Return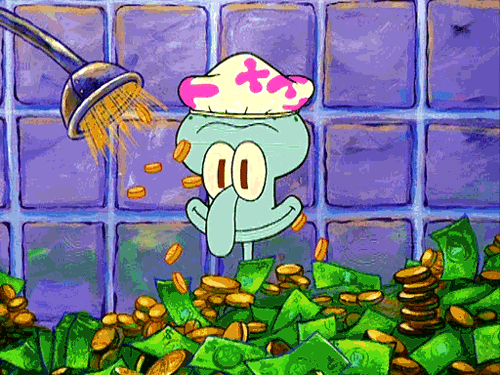 Eh, what the heck is distribution return?
To put it in simple words, it is another form of dividends. While we receive dividends from stocks, the profits distributed by REIT is known as income distribution. The only difference is the dividend is optional while REIT income distribution is not.
As a REIT, the company can enjoy the benefit of the corporate tax exemption. But in return, the REIT has to distribute at least 90% of its taxable income to its shareholders. If the company does not abide by this rule, then it will not enjoy the corporate tax exemption.
Therefore the distribution return from REIT is usually high compared with common stocks. So far I don't see any REIT that don't distribute its 90% return, yet.
The difference between each REIT is how many times they distribute the return in a year. For Malaysian REITs, most REITs pay 2 times or 4 times a year.
REIT is Easy to Understand
REIT invests in properties and collects rents as incomes. This is just like property investing but on a large scale. Compared with other stocks with all types of businesses, most of us will be familiar with the business model of property investing. Like what Warren Buffett said:
Investing in REIT could be a wise idea for many investors, especially those who are still new to the stock market. It is not hard to understand how REIT works if you already understand how property investing works.
The good thing is we don't need to apply a loan to invest in REIT. Furthermore, we only need a small amount of money to start investing in one slice of the properties from REITs.
REIT Provides Stable Income Distribution
If you have been investing in stocks for sometimes, you probably familiar with the volatility in stock prices. Today it can be flying high, and the next day might be falling sharp. Stock investing never fail to give us a heart attack.
Fortunately for REIT, it will not be so volatile in the share price. REITs earn their incomes by mostly long term tenant contracts. Due to their income nature, they tend to have steady earnings and distribute steady incomes for their shareholders.
Relevant Article: 5 Criteria I Use To Pick Outstanding REIT
Summary
Even though REIT sounds solid in terms of profit and stability, it will still expose to some stock market downturns such as the 2020 March Global Market Crash. But if we compared it with other stocks, REIT always the stable one due to its business nature. That is why I panic sold all my stocks except REIT, as I have the most confidence in it.
Nevertheless, REIT will be a good investment for you if you are investing for the long term. Along with proper risk management and asset allocation, REIT can be a good player in your stock portfolio by bringing passive income in the long run.
Blog Update & Social Media
If you like this article, then you may like my other articles as well. If that so, feel free to subscribe to my newsletter so you can get the latest update from me when I posted a new article. 🙂
[mc4wp_form id="236″]
Also, you can also get my new blog post updates by following my social media below. Don't be shy and feel free to interact with me as well. See you there!