Hi! Welcome to my crypto portfolio page, where I share my portfolio performance update every month.
As I consider myself a newbie in crypto, I only invest in two types of cryptocurrencies and stick to a regulated cryptocurrency platform, which is Luno Malaysia.
About My Crypto Portfolio
I started this portfolio on 4th September 2021.
My initial capital for this portfolio is RM20,000. (Top up RM10k in Oct 2021)
The only cryptocurrencies I have invested in are Bitcoin and Ethereum, in a ratio of 50:50.
I plan to hold (hodl) them for the long term (at least 5 years)
For my cash reserved, I will slowly DCA (dollar cost averaging) into Bitcoin and Ethereum before 2021 ends.
Crypto Portfolio Performance 2021
December 2021 Portfolio Update
In December, most crypto coins drop significantly. Hence my crypto portfolio ends the year with a loss of 4.43%.
Well, this is how crypto behaves in real life. The volatility is extremely high compared to stocks and other assets. That's why I only recommend investing only 10% or less of your investments in crypto.
November 2021 Portfolio Update
In November, I have used up all my cash reserve to buy both Bitcoin and Ethereum. Now I have 10k invested in each crypto.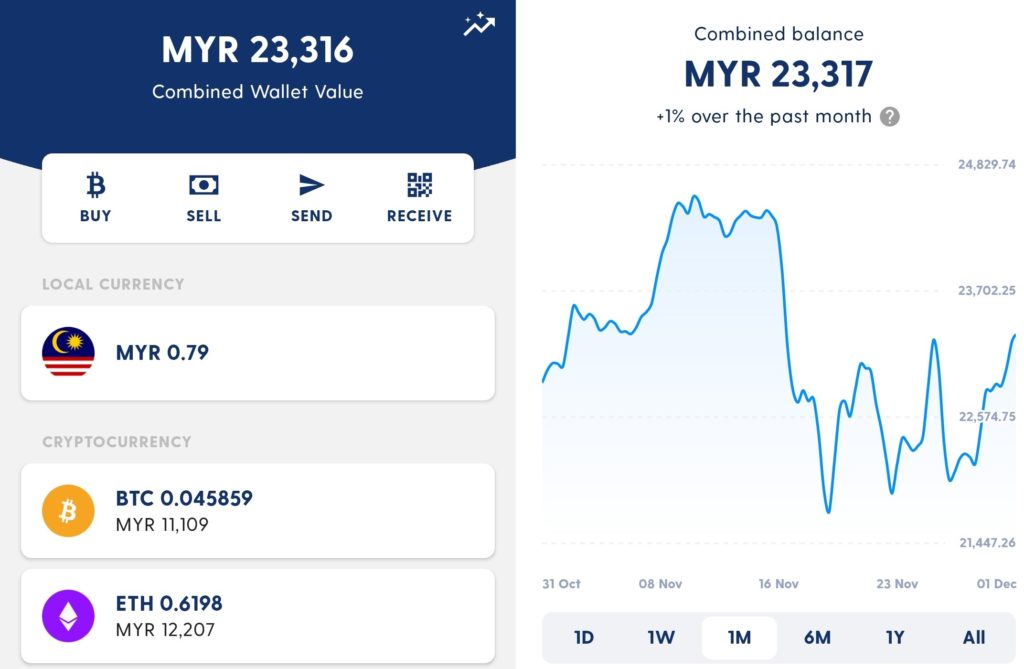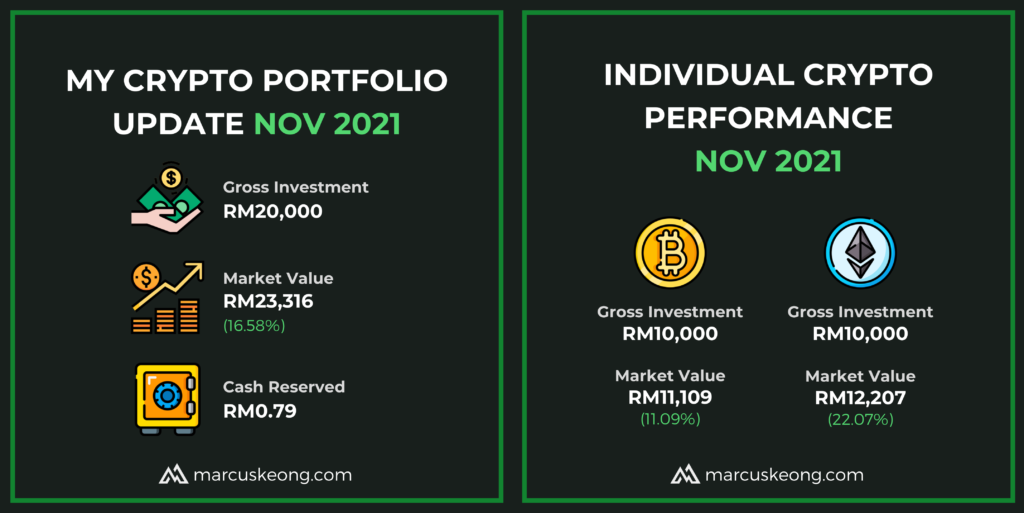 October 2021 Portfolio Update
In October, I top up another RM10,000 into crypto. So my current crypto portfolio looks like this: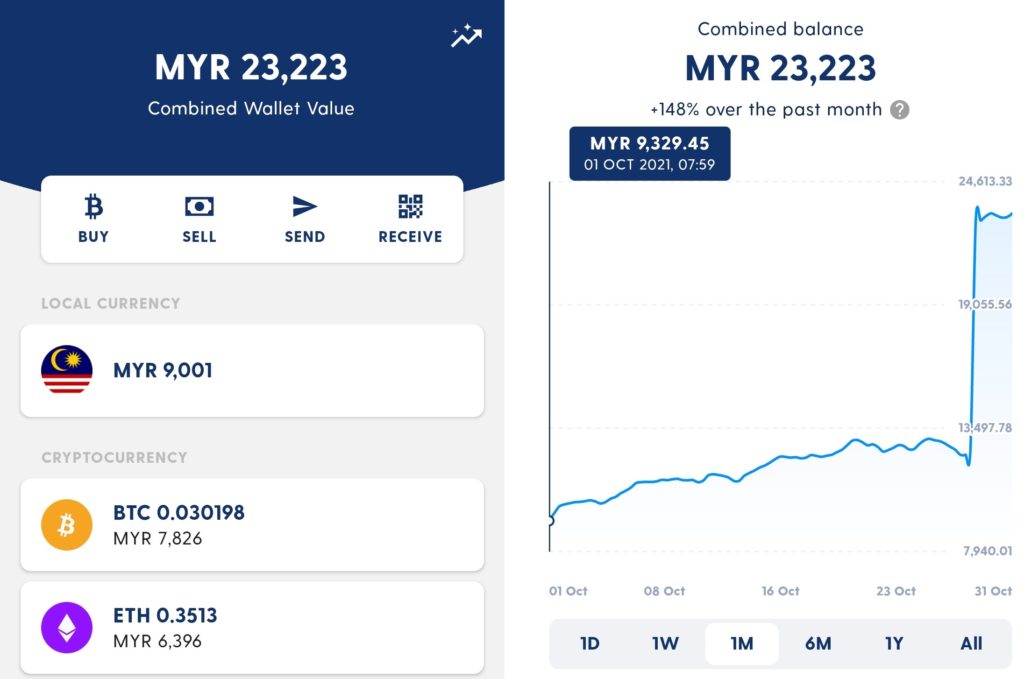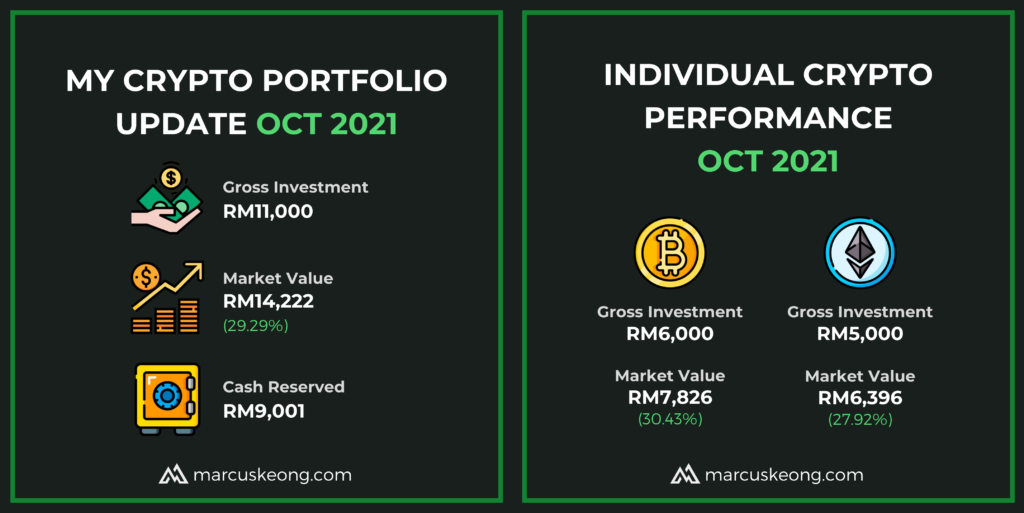 September 2021 Portfolio Update
Claim Free Bitcoin From Luno
If you haven't registered a Luno account yet, don't miss the chance to claim free RM25 Bitcoin from Luno. Here are the steps:
Click on my invite link below.
Deposit and buy RM250 worth of Bitcoin (Luno exchange not included)
We both get RM25 free Bitcoin.
Featured Photo Credit: Michael Förtsch on Unsplash